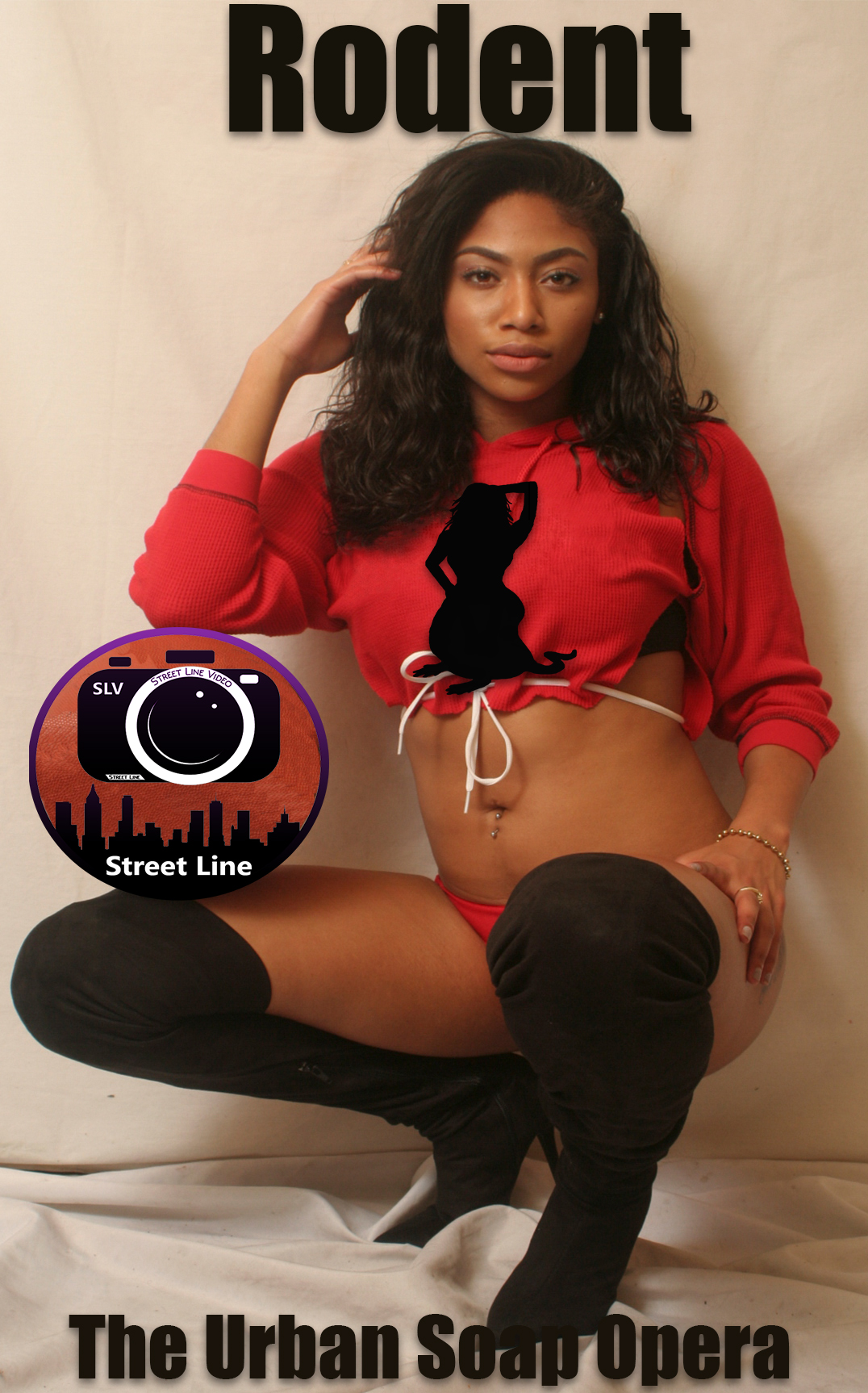 Rodent: Episode One; The Introduction of Characters
If you have had the time to watch Rodent the Urban Soap Opera you are familiar with what is going on. If you have not watched it by now I will make you familiar with the plot of the show. Episode one is the introduction of characters. You will meet all of the people featured in that episode and learn a little about their story.
Felix, Niles, and Thornton are long time friends. Actually, they are more like brothers. Thornton and Niles come to rescue Felix from the sidewalk where he is waiting with his black garbage bags after his wife Farrah put him out. Tired of his social media adultery Farrah decides that it is time for her husband of twenty years to go.
Farrah loves Felix with all of her heart. It is evident when she approaches a young lady that he has been making conversation with her husband inside of his social media inbox. Still Felix manages to win his wife back despite the advice of her friends Michelle, Sasha and Krystal.
Then there is Drew. Drew is a father of multiple children. He is the oldest of Pop's children. He has siblings, a set of twins, that he uses and manipulates to his convenience. Drew is irresponsible with no job. He is constantly soliciting funds from his family to support his children. His brother Khris is a model with a bright future ahead of him. His sister Khris wants to be down with the boys. She goes to hang out with her brother Drew and wakes up in a very compromised situation.
Lola Hammer is Thornton's wife. She is beautiful, and has no area with playing nice with other women while inviting them into the bed that she shares with her husband. Things go south when she wants to play with one of her husband's business partners Jose Rodriguez. She is caught rendezvousing with him while her husband is supposed to be out of town on business.
Vanessa is in love with Thornton Hammer. Her obsession with him has become really bad. So bad in fact, that she decides to kidnap him and take him home. She will stop at no length to be with the apple of her eye. Even if it involves felonious capers.
While this is going on seventeen-year-old Porsha is in a new relationship with a recent graduate from her high school named Shane. Ebonie, Porsha's mom disapproves of the relationship. She and Porsha share a love/hate relationship. Ebonie will go to the extreme to prove to her daughter that Shane is not the man for her. She even goes as far as sleeping with her daughter's boyfriend to prove her point.
Episode one of Rodent the Urban Soap Opera is filled with nothing but drama. You will ooh and ahh from the beginning until the end. Make sure you use the bathroom and have everything that you need within arm's reach. You will be stuck and unable to move until the show ends.
Written By: Regina Alston
click the link to watch episode 1 below.
Written By:
Regina Alston